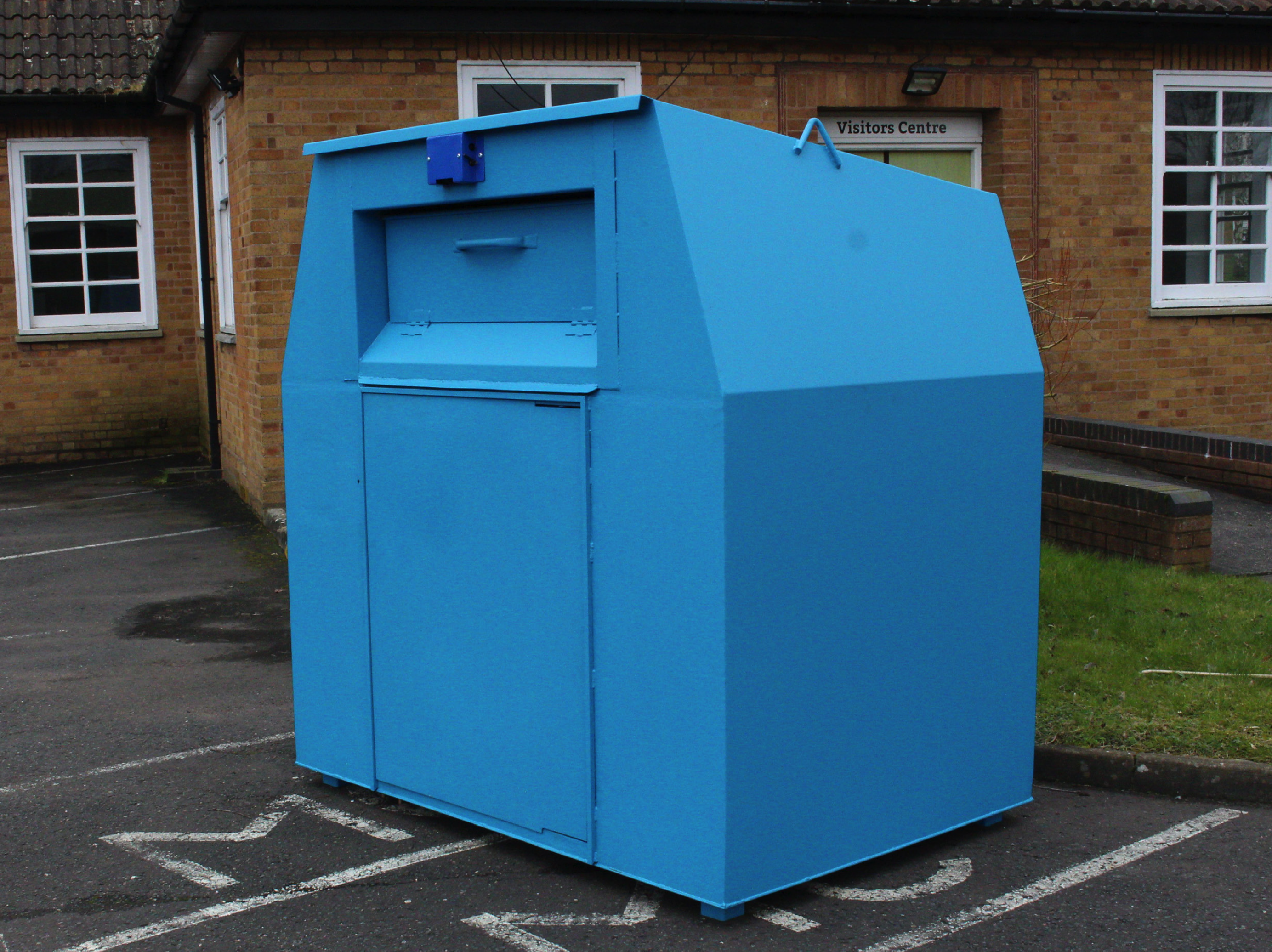 Egbert Taylor with Nathan's Wastesavers, one of the UK's largest Textile recycling companies to become first UK business to offer Textile Bank with Access Control.
The product, which was developed to help Nathan's Wastesavers minimise problems with theft, contamination and fly-tipping across its customers' fleet of textile banks, means that only those authorised to use the textile banks can access them.
Partnership with Cash for Kids and Asda
Nathan's Wastesavers, in partnership with Cash For Kids and Asda, one of the UK's largest supermarket chains, will now be the first to integrate this product across its textile bank network in selected areas when it rolls out the technology during July.
Peter Page, National Recycling Manager at Nathan's Wastesavers, comments:
"Egbert Taylor has proven its ability to effectively address waste collection challenges with technology, and demonstrated that it can add significant value to our business by helping us to create a solution that eliminates problems with theft we continually experience. Our long-term relationship with Asda makes the supermarket the ideal business to debut this system, which will safeguard its textile banks, and we now look forward to working with Egbert Taylor in the future."
When an authorised user is near the textile bank, the netBin nLok system, via an app, recognises them and grants access. The textile banks are also equipped with netBin's nPod fill level sensor, which enable waste collection teams to decide whether or not their textile banks require emptying, saving them time and reducing carbon emissions associated with unnecessarily emptying the banks.
On the partnership, Kevin Docherty, Area Business Manager at Egbert Taylor, which distributes netBin in the UK, adds: "We're delighted to continue developing innovative solutions for the UK waste market and now look forward to building on our successful relationship with Nathan's Wastesavers and rolling out the solution to a wider audience. From a practical perspective, this product offers an efficient textile collection service by managing access and preventing textile banks from overflowing. We believe that this product has the potential to become a mainstream textile bank solution for the industry over the coming months."