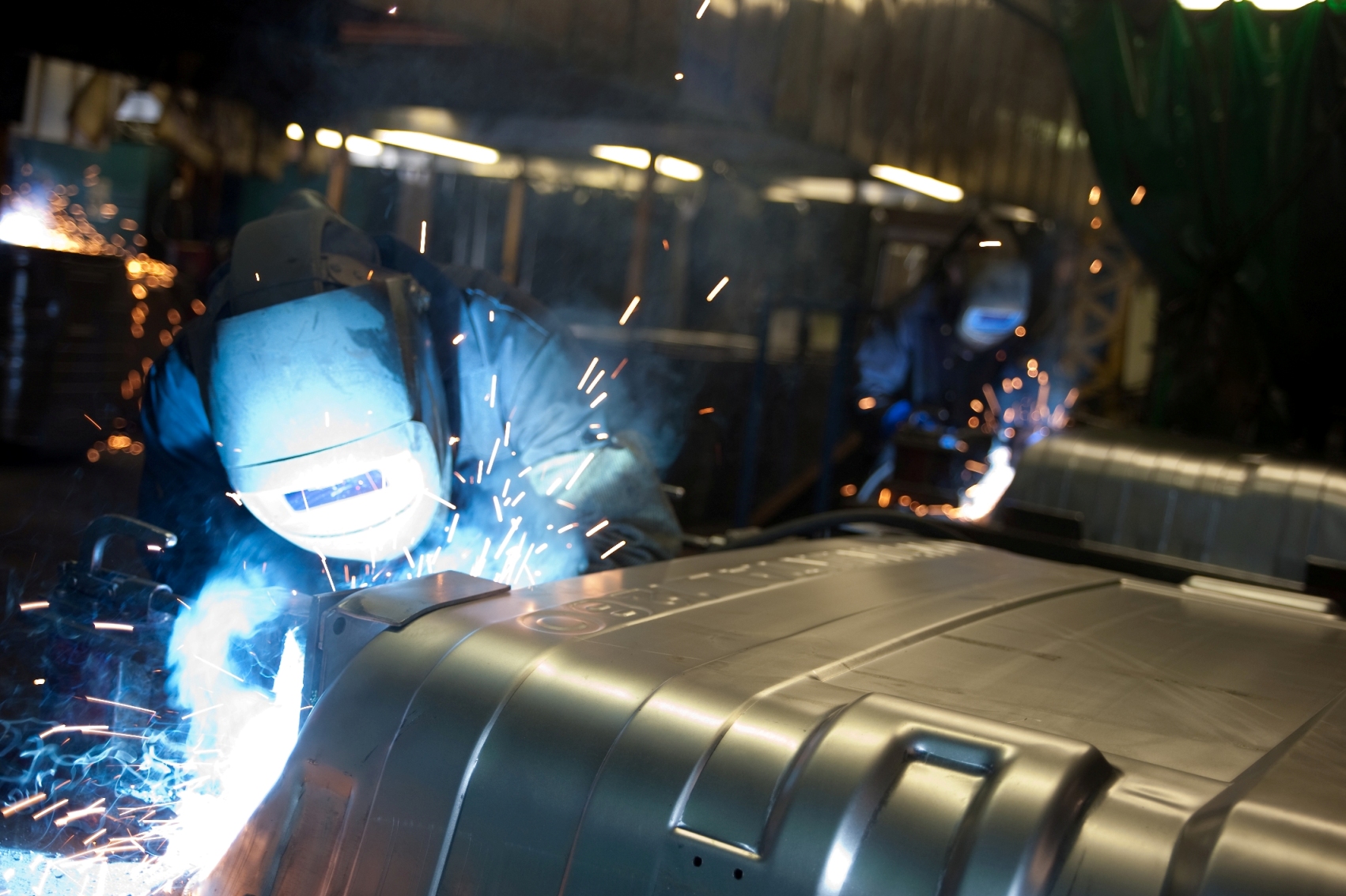 By Mark Jenkins, Sales Director at Egbert Taylor
By now, there can't be many people under the illusion that things are going to be easy over the coming weeks, months and even years.
The government has implemented a number of commendable measures since March, with the furlough scheme being particularly notable. However, what goes up must come down, and in the case of huge government spending, the money required to pay back the loans will need to come from somewhere.
For context, the government had expected to borrow £55bn for the year; we're currently at £208.5bn and that figure continues to rise.
So, what does this mean for local authorities? Well, it's too early to say – but it's likely that budget cuts will, at some point, come into effect and that councils UK-wide will be expected to meet high standards with even lower budgets.
The cost of delivering waste collection strategies, reducing waste sent to landfill and keeping streets clean is not insignificant. Furthermore, as the Covid cloud dissipates, the capital required to invest in the bins needed to support councils' waste collection efforts may need to be reallocated to other critical, frontline services – if it's even there at all.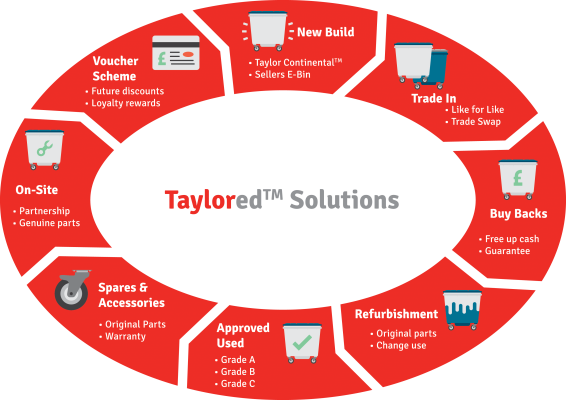 Thankfully, there are some economical alternatives to investing substantial capital in brand new bins. Here are our top five.
Rejoice in rental
Take Tamco (Taylor Asset Management Company), for example. The premise is simple: local authorities rent bins instead of buying bins. In doing this, they can reduce upfront cost, match container spend with income or usage at any given time, and scale their bin fleet up or down as required.
Approaching bins as operational expenditure rather than capital expenditure means that councils no longer need to tie up significant amounts of money in fleets of containers, easing the financial pressures that they are undoubtedly going to face over the coming years.
Of course, renting – like car leasing – isn't for everyone. This is why our container refurbishment programme continues to be well received by the UK's local authorities. More so, in fact, since we swapped our wet paint process with powder coating – a move that's cut 600g of carbon emissions per bin compared with wet paint and delivers a finish comparable with brand new bins (see picture).
Using a car analogy again, our Taylor Approved scheme provides the very best in Taylor engineering at a price that's affordable – and accessible – to everyone. Whether you require fully pre-conditioned bins or bins reconditioned to your own specification, the Taylor Approved scheme provides three grades of bin (A, B and C) at three prices. Simple.
Has your current bin – or fleet – become surplus to requirements? Do you need to upgrade to a larger unit or a solution that addresses another waste stream? Our Trade Swap service enables customers to replace an existing bin with a solution that better suits their needs at that point in time. Taylor will simply swap your current bin or fleet with another, more relevant product.
If you need a combination of the above, then that's okay, too. Sometimes you simply have to buy new bins. But if you combine new bins with one or more of the four options outlined here, then you're still making your budget go further than if 100 per cent of the bins you bought were new. Likewise, a combination might also help ensure that you you're still able to procure enough bins to collect the level of waste that your council's residents create.
When the dust has settled and the inevitable financial reckoning is upon the country, flexible arrangements such as those outlined here are not only likely to welcomed by local government, but also become a critical way in which to provide service delivery on a shoestring.
For more information on Egbert Taylor's flexible bin procurement options contact the team on 01299 251333 or email [email protected].