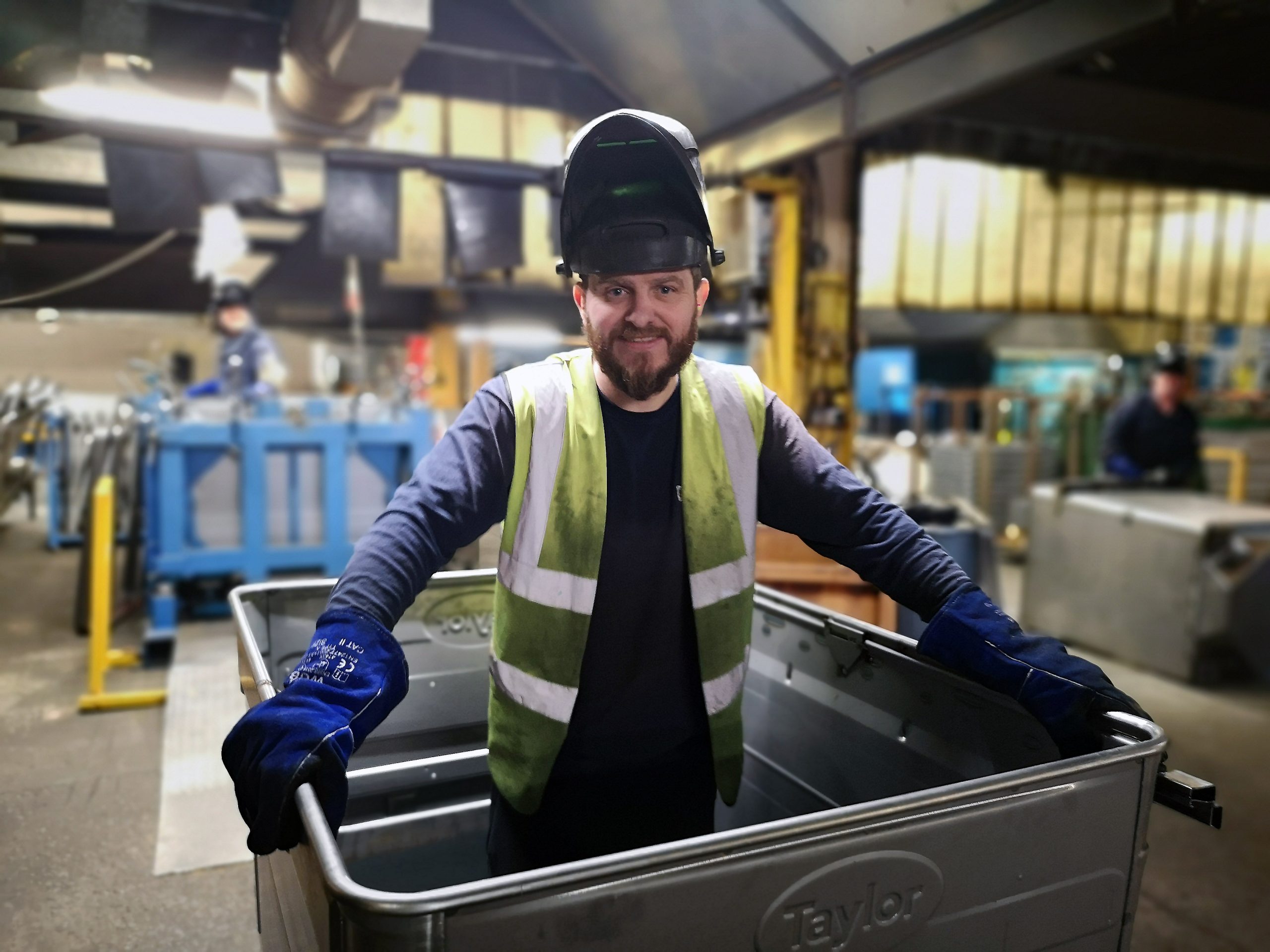 I've been at Egbert Taylor for over 20 years and I can honestly say that there's no other manufacturer that welds to the quality we do.
The whole team are time-served welders, all trained to NVQ Level 2 and above, and the intricate work that everyone can do is something that I still find impressive even to this day. It's also this level of craftsmanship that sees us winning major orders from prominent brands such as Nissan and local authorities nationwide on a regular basis.
It's an early start, particularly for me, as I need to be onsite at 5.30am to make sure that the team have everything they need for when they start at 6am. It also gives me a chance to understand all the jobs that need to be completed by the end of the day, all of which are different.
We take pressed panels – flat sheets of steel – and turn them into what you see on streets up and down the UK. From welding the gussets onto the comb bars and tacking the panels together once they're loaded into a jig, to fully welding the inside of each unit and adding lifting points as per the customer's spec. We do it all in-house and create everything from scratch – a level of craftsmanship that sets us apart from other manufacturers, many of whom import lesser quality products and materials from China.
Once fully welded, the bins are galvanised and made ready for the final touches, which includes powder coating.
For me, it's the quality of the workmanship that differentiates Taylor from other container manufacturers. We have competitor bins coming through our refurbishment department from time to time and there is simply no comparison; the difference jumps out at you.
By the end of the day, with each member of the team having made around five bins an hour, it's time to finish off, prepare for the next day and leave the factory. Even then, there's no escaping our bins, as you see them everywhere – although I have to admit that it's still nice to see our work out in the field and I know that the rest of the team is as proud as I am.