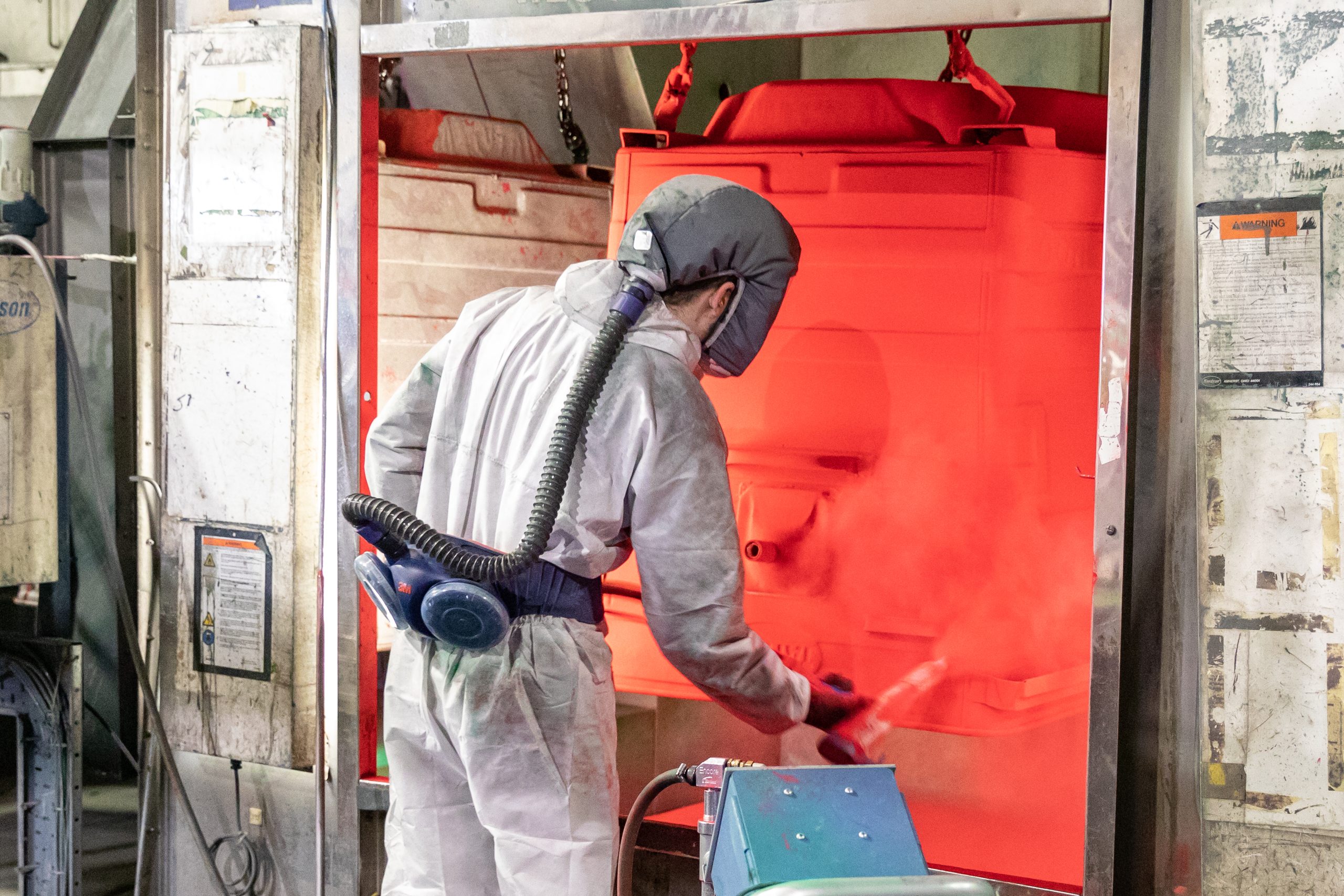 We're only just getting over a global pandemic, so let's not dwell on how it impacted UK organisations overly reliant on imported bins (or materials required to build bins, for that matter) other than to say that international supply chains were hugely affected. 
Instead, let's celebrate six benefits of buying British products – with a focus on ours in particular.
1. Keeping it local
94 per cent of ALL of our raw materials comes from within a 50-mile radius of our factory. We don't import our steel thousands of miles from China. We have it delivered from steel merchants in the Midlands that source UK steel. The result? Bins made from quality materials with a low carbon footprint.
2. UK made (not just assembled)
Many manufacturers import pre-moulded or welded shells from overseas and assemble their products in the UK. Made and assembled are two very different things. We employ skilled workers to design and build our bins from the ground up at our factory in Droitwich.
3. Continuity counts
Egbert Taylor's in-house test house ensures that all of our products conform to EN840 standards. Not only does this guarantee that our bins are amongst the safest in the world, but it also means that customers get the best quality bins – every time.
4. Building communities
Building a local workforce builds local communities – and we're proud to have had a hand in shaping ours. In fact, some of our team have been with Egbert Taylor for almost three decades! Buying British keeps local people in work.
5. Cheaper doesn't mean better
Yes, importing materials from overseas can be cheaper, but can you rely on international lead times? What about carriage costs? And will you receive the same level of customer care from a company based thousands of miles away as you would from a homegrown manufacturer?
6. Giving something back
We're not only helping local authorities procure sustainably, but we're also rewarding them for buying our sustainably produced, UK-made bins, too. Via our Green Rewards programme, councils receive points for every new bin purchased or old bin refurbished, which they can claim as cash from Egbert Taylor to support environmental campaigns taking place in their region (or used as credit against future purchases). It might not be a Best of British attribute, but it's certainly helping public procurement budgets work harder.
Looking to buy quality bins and reduce your carbon footprint?
Contact the team on 01299 251333, email [email protected] or visit http://www.egberttaylor.com.