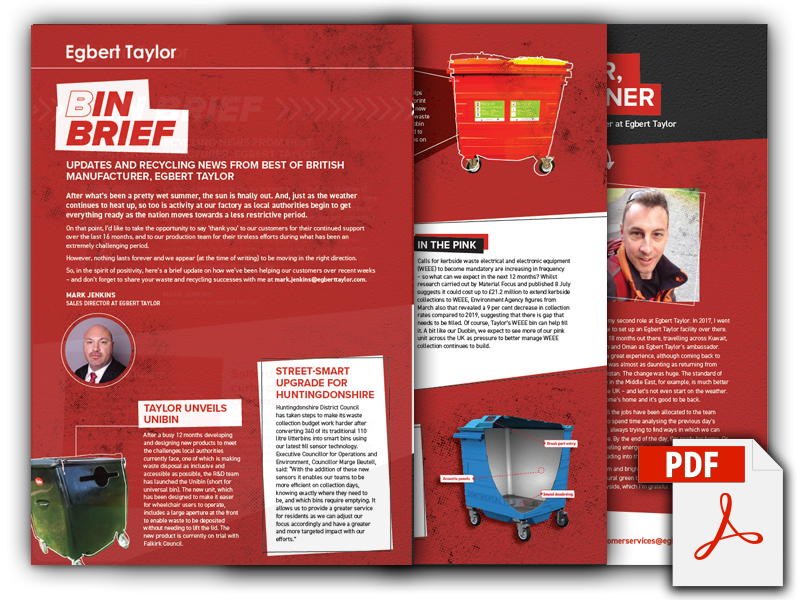 After what's been a pretty wet summer, the sun is finally out. And, just as the weather
continues to heat up, so too is activity at our factory as local authorities begin to get
everything ready as the nation moves towards a less restrictive period.
On that point, I'd like to take the opportunity to say 'thank you' to our customers for their continued support.