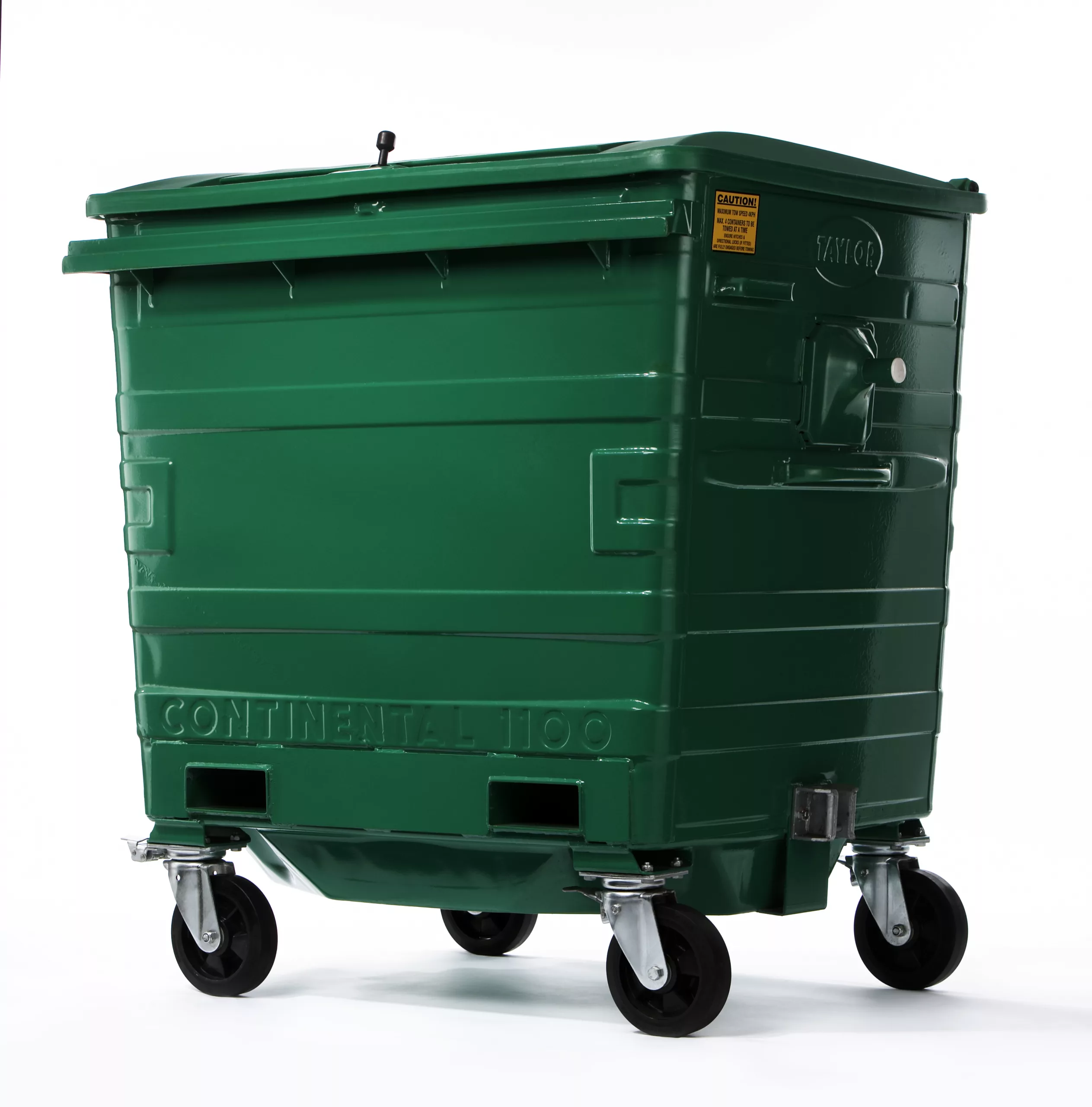 Features
Heavy-Duty Base
Rotate Emptying
Available as:
Narrow Internal Fork Pockets
Wide Internal Fork Pockets
Also available as:
Continental™ Fork Pockets (Internal)
Adding fork pockets to your Continental™️ containers allows for the safe and easy movement of containers around large sites. For operators with heavier waste requirements and the standard use of forklift trucks this simple enhancement can speed up waste transportation and allow for more effective waste collection points on site.
Enquire about this Product
Adding Internal Fork Pockets to our Continental™️ Containers ensures easy movement of the containers around site. This versatile container can be adapted to meet your requirements. No wonder its the winner of a World Industrial Design Award.
The Continental™️ 1100 with External Fork Pockets is EN840 compliant and will give you exceptional lifetime value with limited downtime, unlike plastic and other alternative steel commercial trade bins.
Internally welded seams stop water penetration, preventing the corrosion that plagues less well-made metal waste containers.
Please note: that all pricing displayed on our website is exclusively for online purchases and may not apply to purchases made through other means.
Also, the lead times for orders may vary depending on specifications, ranging from 1 to 4 weeks. Our commitment is to deliver your order as promptly as possible.
Technical Specifications