Features
Modular design
Provision for fill level technology
Adjustable levelling feet
A large area dedicated to customer-specific signage
Roto moulded LLDPE lid
Galvanised steel frame and panels
Secure locking mechanism
Plastic and aluminium composite door panel
Options
Increasing the versatility of your container:
Lid apertures for promoting waste streams at source
Freestanding galvanised steel baseplate ideal for temporary installations or restricted planning areas
Brushes at base of the unit to deter vermin and pests
Compatibility
Compatible with all non-DIN Taylor ContinentalTM containers.
Colour options
Door panels available in these classic RAL colour standards:
Black (9001)
White (9016)
Ivory (1015)
Yellow (1023)
Blue (5002)
Red (3020)
Green (6024)
R.Green(6005)
Lid and housing available in any colour from our exclusive Taylor range.
Street MK2 with Fill Level and Access Control Technology
The Taylor Street MK2 Waste Container Housing is a great way to make areas look tidy, encourage segregation of waste and secure containers. To enhance the Street MK2, you can also add technology to this unit.
The Taylor Street MK2 creates a highly visible focal point for waste disposal and recycling whilst avoiding the public's negative connotations of waste.
With a modular design that enables the creation of distinctive recycling bays and adjustable feet allow for accurate and stable installation, the Taylor Street MK2 is easy to use, cost-effective and aesthetic.
Great on its own but even better when combined with technology. The technology we have can be retrofitted to existing units or added to new streets.
netBin nLok Access Control
The netBin nLok system identifies and autonomously grants access to authorised collectors only. Control and manage 1000s of electronically secured units from one central management platform.
netBin nPod Fill Level Sensor
Never collect an empty bin again, thanks to our latest fill level monitoring sensors – capable of communicating to waste collection operatives your bin or containers waste fill levels, sending an alert in the event of a fire and much more.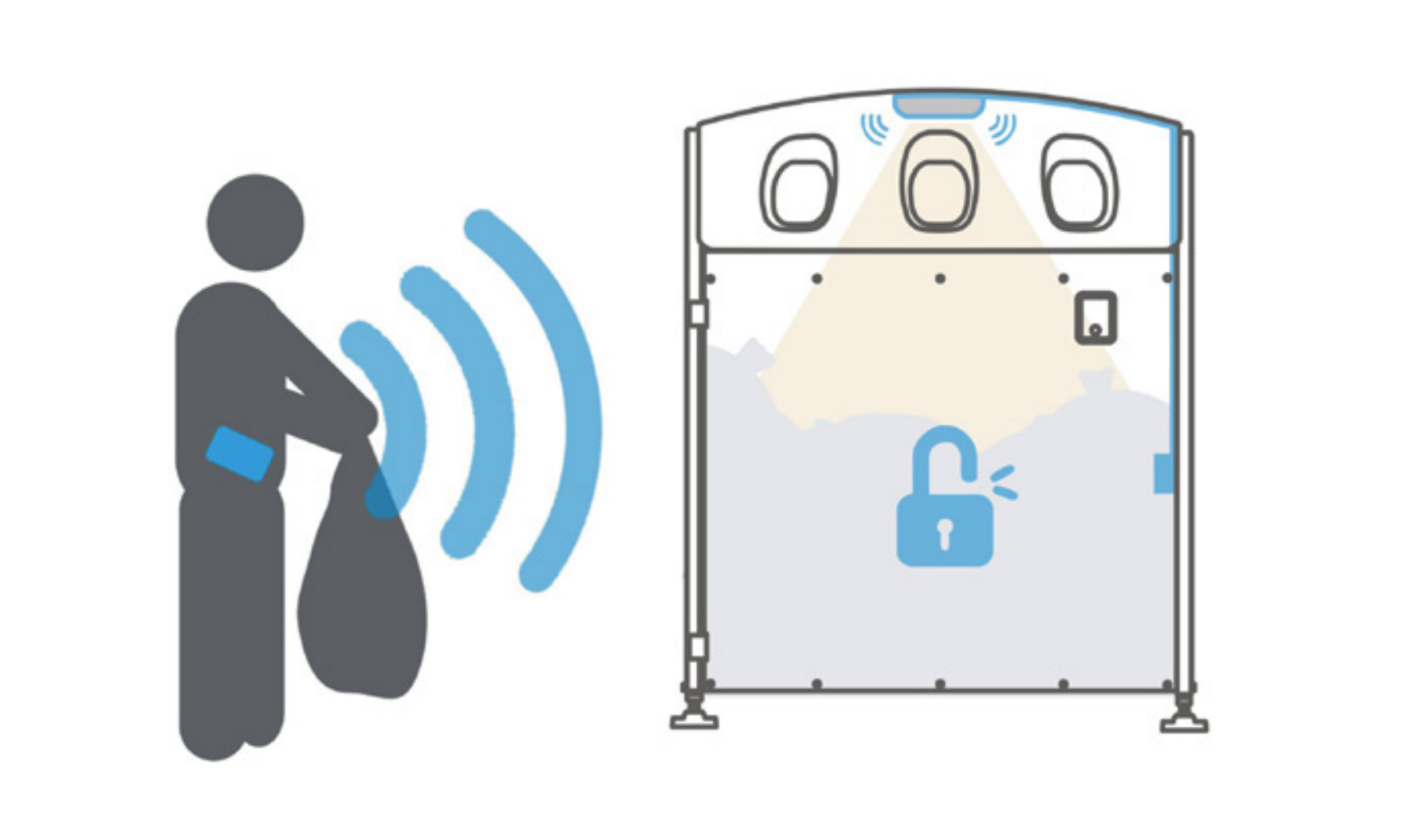 Compatibility
Compatible with all non-DIN Taylor ContinentalTM containers.
Technical Specifications
| | |
| --- | --- |
| Depth: | 1300mm |
| Height: | 1850mm |
| Width: | 1540mm |