"Egbert Taylor is the UK's leading provider of waste management solutions and I am proud to say that over the past number of years we have expanded beyond the UK into markets around the world.

Egbert Taylor has manufactured over 1.6 million containers, giving our customers confidence that we have the expertise and experience to produce award-winning metal waste containers, such as the 'Continental 1100L' range.

Quality and innovation is at the core of everything we do and with our own on-site test facility, one of only three in Europe, we can boast that we are the only organisation producing Lloyds certified EN840 approved containers in the UK.

Egbert Taylor is developing its business internationally, both in terms of our own infrastructure and through our growing distribution partnerships, providing innovative solutions to our customers around the world.

Since 1962 we have been learning and adapting in line with our customer and market demands, to ensure we continue to service the waste industry around the world for a further 56 years and beyond."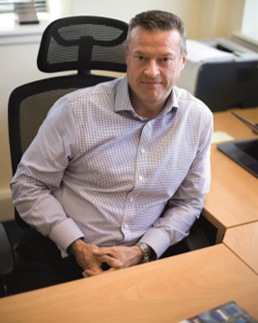 Brendan Murphy, CEO

Egbert Taylor Holdings Ltd.