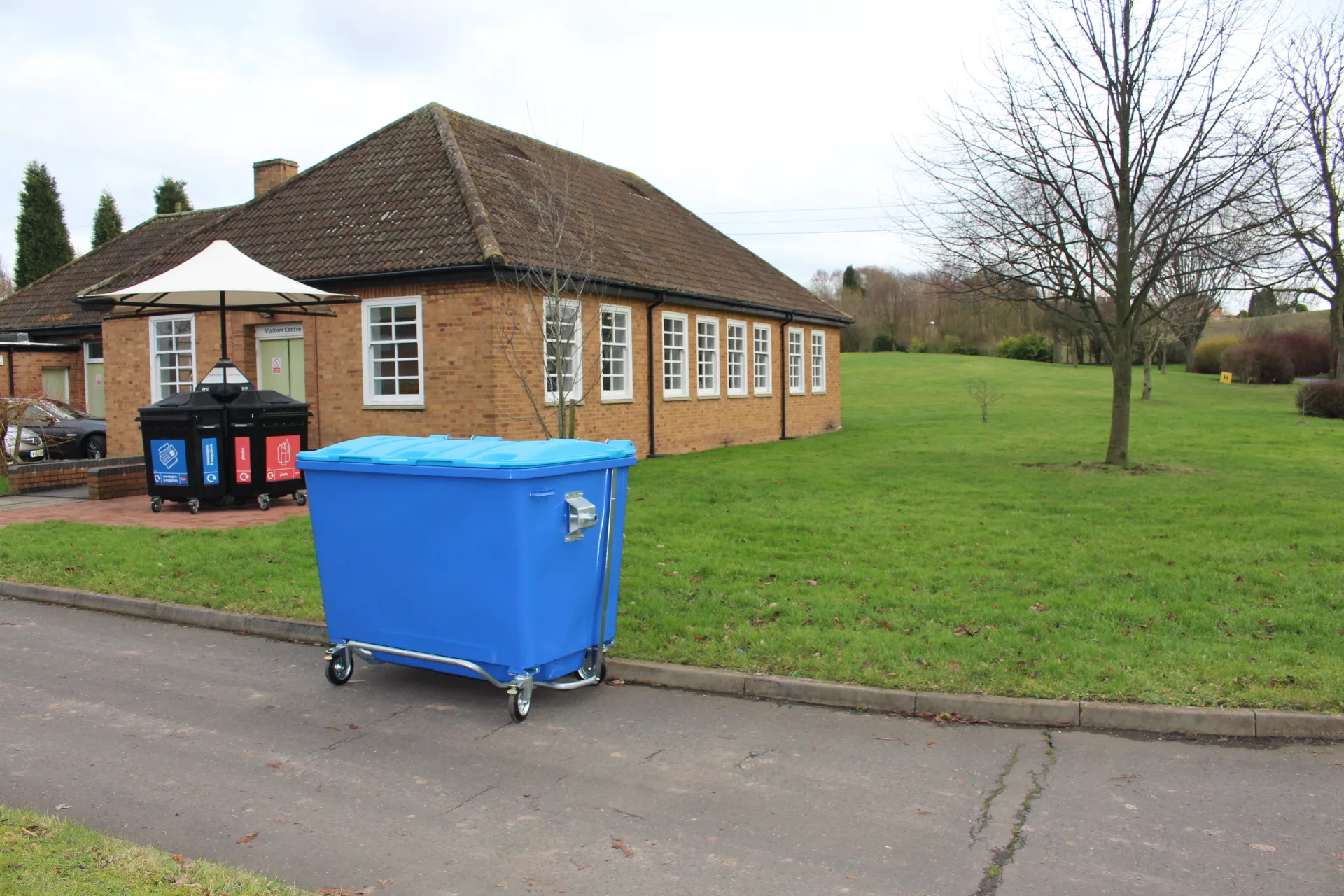 Egbert Taylor is playing its part in helping South Ayrshire Council to improve recycling levels after rolling out a series of measures across 1,200 of its 1,100L bins.
The council has incorporated three Egbert Taylor solutions including the T-Lock, the Lid-in-Lid and aperture restrictor plate, all of which have been introduced to increase the quality of the waste collected for recycling and the amount of materials recycled.
The Lid-in-Lid is a small and lightweight lid built into the traditional Taylor Continental lid, which South Ayrshire has locked shut using the T-Lock – a locking system similar to that of a car bonnet.
This prevents users from simply opening the main lid and indiscriminately throwing waste into the unit via the smaller lid. To reduce risk of contamination even further South Ayrshire Council has opted for Egbert Taylor's unique double T-Lock system, with includes one T-Lock on each side of the lid.
The aperture restrictor plate, which has been designed to restrict unwanted waste flow and can be custom made to suit each recyclate type, makes it difficult for users to incorrectly deposit waste larger than the aperture size.
Kevin Docherty, Area Business Manager at Egbert Taylor, says, "We all know that there are big challenges when it comes to waste and recycling. However, there isn't a single big solution that can address them. South Ayrshire Council has recognised this and opted for a three-pronged approach involving multiple methods that address multiple issues. In doing so, they are supporting the Charter for Household Recycling and boosting revenue."
The move has been made to address the Charter for Household Recycling in Scotland, which aims to increase citizen participation in waste prevention, recycling and reuse, and increase council revenue by reducing the amount of contaminated waste sent to landfill.
Councillor Ian Cochrane, South Ayrshire Council's Portfolio Holder for Environment said, "We're committed to achieving our ambitious recycling targets and this new collection service helps to deliver against our commitment to bring our recycling in line with expected national standards. The new system delivers cleaner, separate materials that can be sold on to specialist companies, providing additional income to support public services."
The rollout began in September 2018 and is due to be completed by April 2019.
For more information on Egbert Taylor's solutions visit www.egberttaylor.com. For more information on South Ayrshire Council visit www.south-ayrshire.gov.uk.