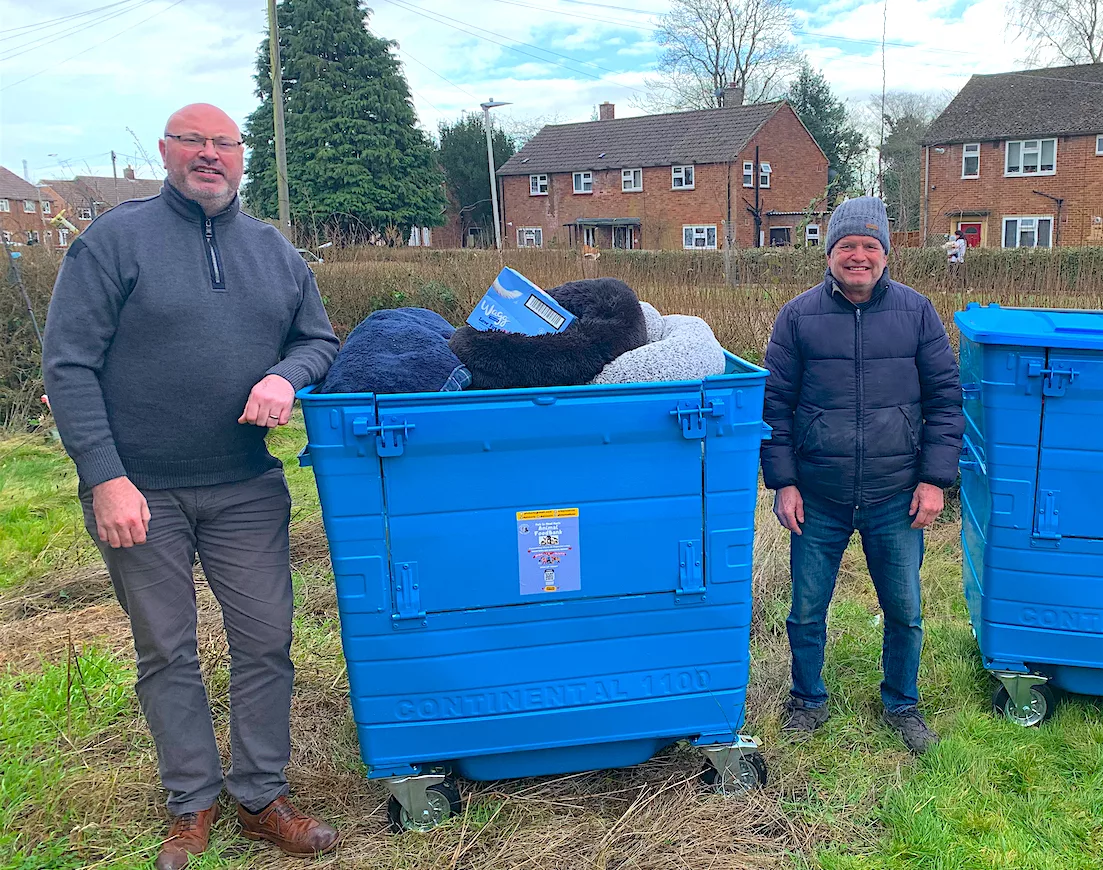 Pets In Need Hertfordshire, an animal food bank based in St Albans, has avoided steep storage costs after appealing to Taylor, the Worcester bin manufacturer, for help with securing pet food donations received from the local community.
After facing pet food storage costs amounting to £400 a month from one Hertfordshire landlord, Pets in Need – a charity founded in response to ongoing hardship and the financial challenges associated with feeding pets during a time of economic uncertainty – turned to Taylor, which donated one of its iconic 1100L steel containers.
The charity, which was founded in August 2022 after one of its founders experienced a period of hardship, aims to distribute free pet food parcels and accessories to people in debt, those with disabilities and individuals who are struggling financially.
To date, Pets In Need Hertfordshire has distributed 15,000 meals to the community, some of which have been sent to Ukraine to support families unable to feed their own pets due to the Russian invasion. The charity currently has donation boxes in 18 stores throughout the area including Co-op, Tesco and Sainsburys.
Rob, a volunteer at the charity, comments: "When it comes to foodbanks, people tend to think about food for people. But if people are struggling to feed themselves and their family, then it's highly likely that animals are not getting what they need, too. Thanks to Taylor, we've managed to avoid hefty storage fees which, for a small charity, is difficult to raise on an ongoing basis. We can now safely store all the donations our community continues to make and we're very grateful for their support."
Mark Jenkins, Sales Director at Impact Environmental Group, which owns Taylor, comments: "The work Pets in Need is doing in and around the Hertfordshire community is admirable and we applaud their ongoing efforts. We're delighted that they've managed to use one of our 1100L units to practically and safely secure the donations they receive, and pleased to have been able to help. We wish the charity all the best for 2023."
For more information on Pets In Need Hertfordshire visit www.pinherts.org.uk. For more information on Taylor and Impact Environmental Group visit www.egberttaylor.com and www.iegna.com.