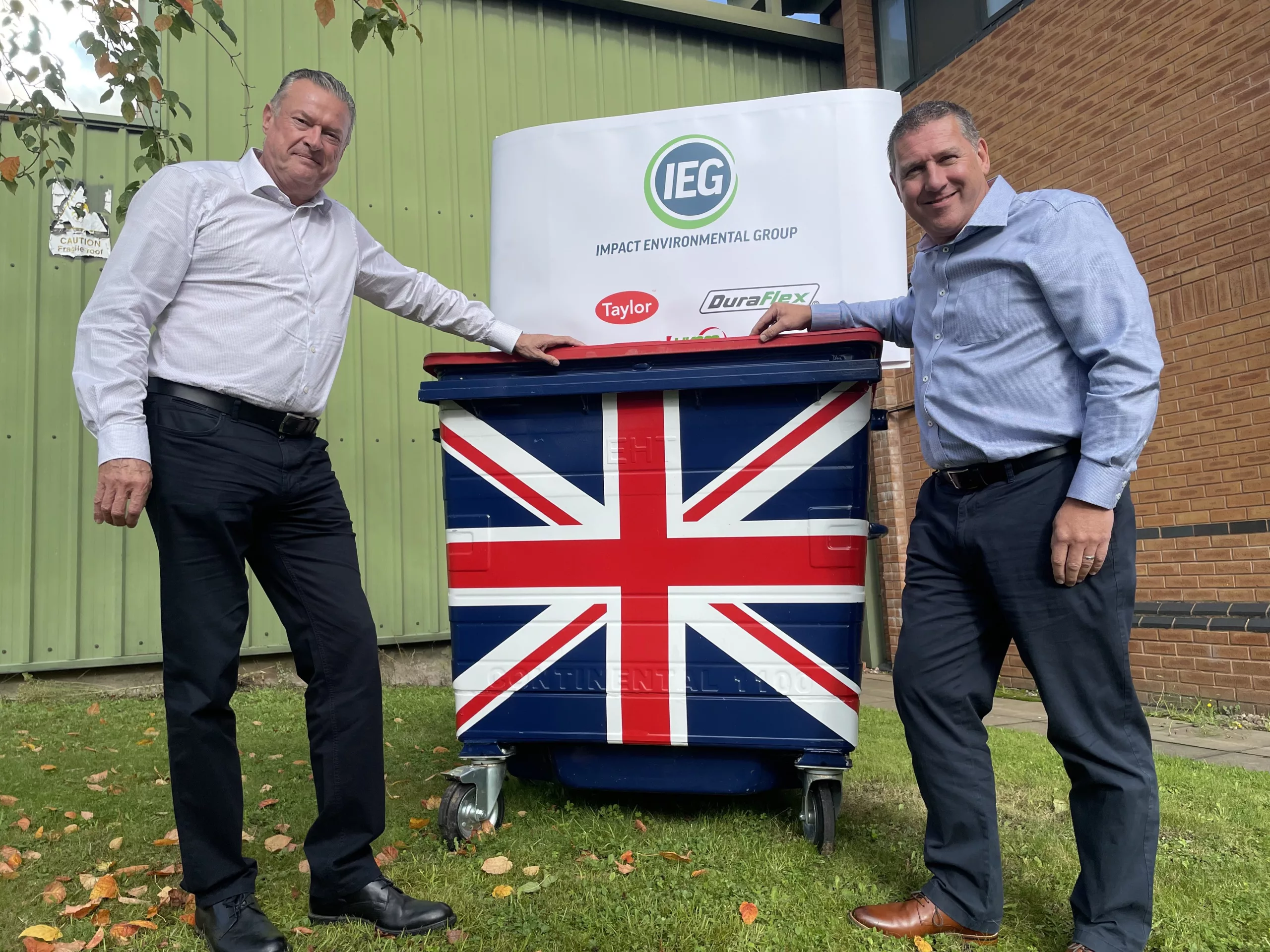 Impact Environmental Group (IEG) has appointed Mike Braddock to the role of Managing Director at IEG EMEA. Mike joins the group with a wealth of experience, having spent over 30 years growing several major UK brands, and will now take the lead in the next phase of growth for Taylor, DuraFlex and UKCM.
The appointment comes following the decision of Brendan Murphy, who has led a series of strategic acquisitions and boosted UK and export revenues at IEG since he joined in 2014, to step down.
Mike joins IEG from Cimteq, a Wrexham-based cable and manufacturing software firm, where he led the business for almost four years. With extensive experience of the manufacturing sector including almost a decade spent at prominent bakery brand Frank Roberts & Sons Limited, Mike will now oversee growth across the Group's existing three waste brands and continue its planned acquisition programme.
On joining the business, Mike comments:
"IEG has made a significant investment in the UK market following three acquisitions in the past two years. Our objective now is to bring these three great brands together and provide our customers with a superior range of products and great customer service. Taylor, DuraFlex and UKCM are successful businesses in their own right, so there are no plans to reinvent the wheel. My goal is to build on the great work that Brendan has achieved during his time with the business and continue to develop IEG's UK presence in a way that adds value to IEG, our brands and our customers."
Brendan adds:
"Taylor is fantastic heritage brand and one that I'm proud to have led for almost a decade. However, after leading a series of acquisitions and setting the course for future growth under IEG's ownership, I feel that it's time for a new leader. Thankfully, we've found Mike and in him I believe that we've secured a bright future for Taylor, DuraFlex and UKCM. IEG is now in exceptionally skilful hands and I look forward to seeing the Group and the businesses that sit under it develop over the coming years."
For more information on IEG visit https://iegna.com. For more information on Taylor, DuraFlex and UKCM visit https://egberttaylor.com, https://duraflexlids.co.uk and https://www.ukcontainers.co.uk respectively.