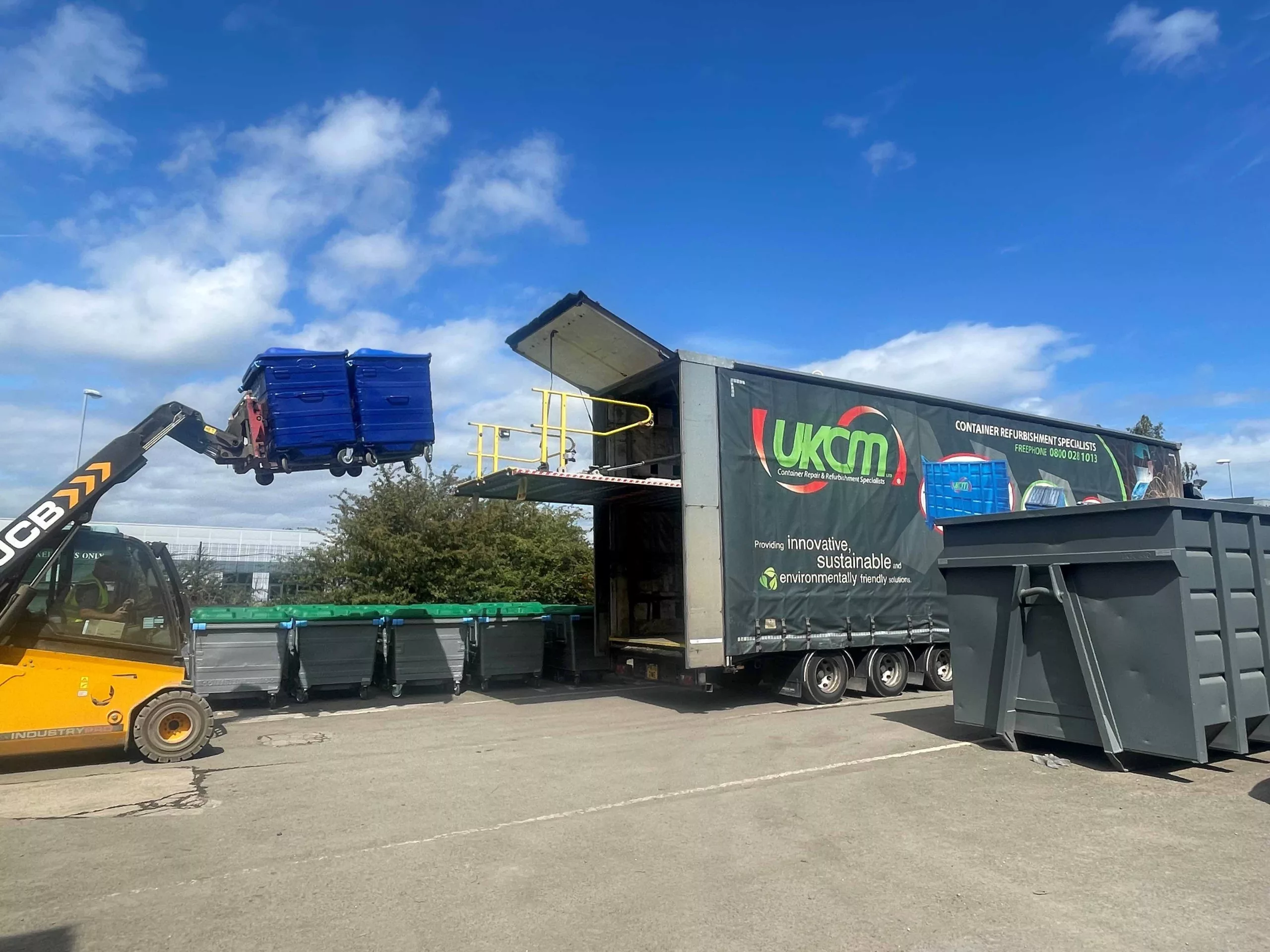 UKCM's Cheshire site, which is now owned by US firm Impact Environmental Group
UKCM, the UK's longstanding container repair and refurbishment specialists, has been acquired by Impact Environmental Group (IEG) in a move that sees the Cheshire-based business become the third major UK waste products and services business to join IEG alongside Taylor and DuraFlex.
UKCM was launched in 1998 by Emma Elston MBE and Julian Elston, both of whom have led the business for 25 years, grown it into a national brand and overseen the servicing and refurbishment of almost two million containers. The business is thought to have saved its customers £271m by providing a premium alternative to new build containers through its extensive refurbishment programme.
IEG's decision to acquire UKCM supports its ambitious growth plans, which centres on building a comprehensive waste solutions business in the UK through 'best of British' brands focussed on sustainability.
The acquisition, which will see all of its employees remain in place and production continue from its Winsford plant.
Whilst Emma and Julian will transition leadership and their current roles as CEO and Managing Director to the current senior management team supported by IEG's EMEA President, Brendan Murphy.
On UKCM's new chapter under IEG, Emma comments: "Over the past 25 years, Julian and I have been approached many times by businesses looking to buy UKCM, but we've always declined due to wanting to find the right fit. We truly feel we have found this with IEG, given their vision for growth and ability to draw on its wider brand portfolio to add value to UKCM's products and customer base. It's also an organisation that will not only provide massive opportunities for UKCM, but also for each one of the team members that has made the business what it is today."
Brendan Murphy adds: "There's no doubt that UKCM is a much-loved and widely respected brand which, under Emma and Julian's leadership, has become an integral part of the UK's waste industry landscape. Our job now is to continue to build on the brand's success, harness the opportunities that being part of large multinational affords and ensure that UKCM's existing and future customers benefit from the value that IEG can add. UKCM is a brand that its team should be incredibly proud of and one that we're incredibly proud to have acquired."
For more information on UKCM and IEG visit https://www.ukcontainers.co.uk and https://iegna.com respectively.