Taylor, the Worcester steel bin manufacturer, has become the first of its kind to offer customers the opportunity to configure and purchase as little as one custom-made bin directly from its website, www.egberttaylor.com.
Adopting the same visual animation technology used by the automotive sector via a new online configurator platform, Taylor has made it simple for those looking to make immediate purchases of a small number of units to quickly and easily access the firm's growing range of iconic British-made products.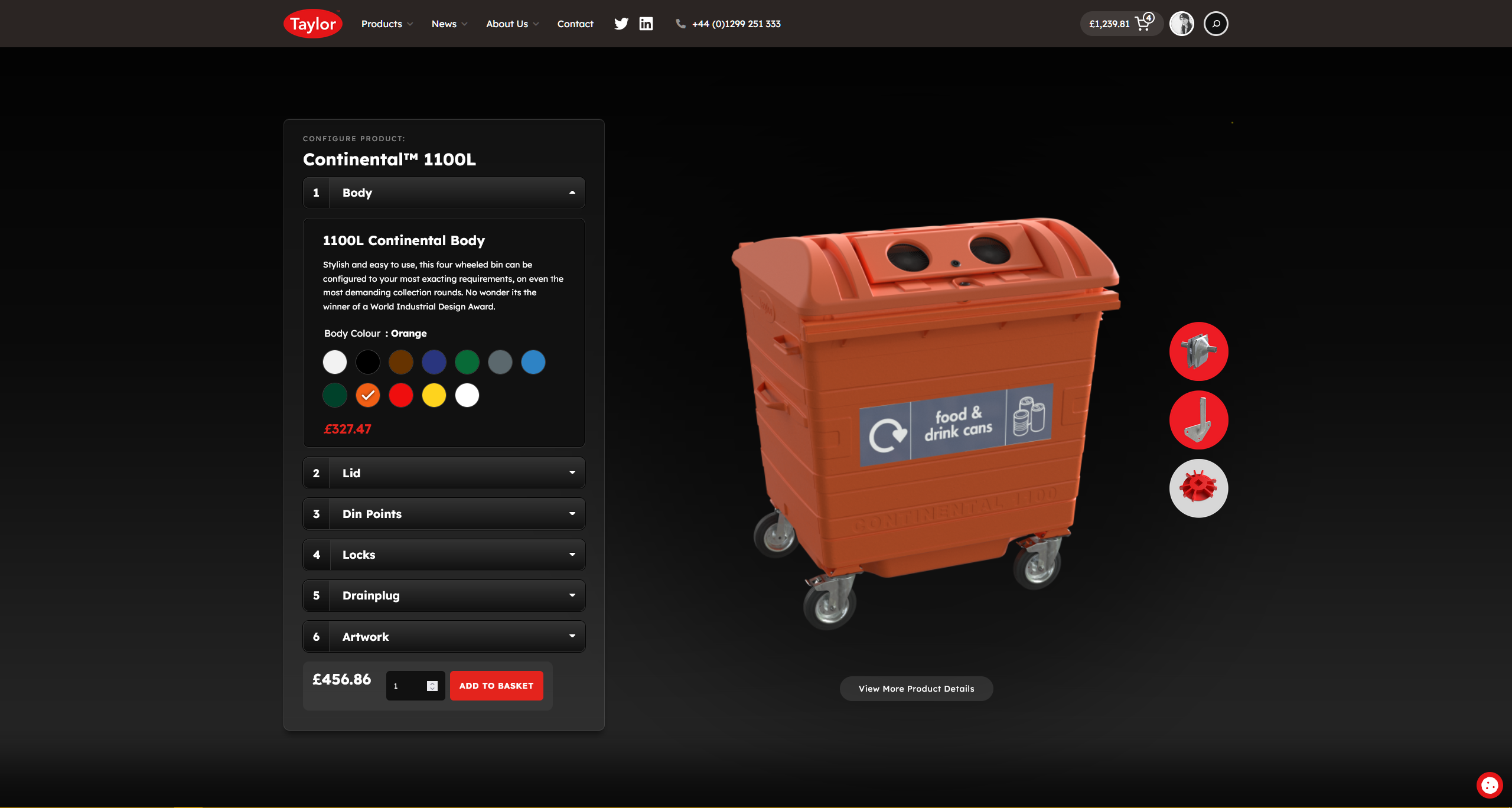 From choosing the colour of the container's paintwork and a range of lid products and finishes to specifying DIN points, drainplugs and even the artwork used to adorn the units, users can now create their own bin to order and purchase it within seconds.
The move has been made to simplify the purchasing process and provide customers with peace of mind associated with purchasing direct from the manufacturer.
Egbert Taylor's Key Account and Business Development Manager, Sukhy Sangray, led the project from inception to completion. On launching an online store, he comments:
"Right from the outset, I wanted our customers to receive a similar experience to those buying a new car. It's visual, it's neat and from my perspective, it's the best way of making our products accessible to a new demographic of customers such as non-frequent buyers and those in the private sector. I don't think any of our competitors offer this approach, so the entire team is excited to see how it's received in the coming weeks."
Brendan Murphy, President EMEA at Impact Environmental Group, which owns Taylor and Duraflex, adds:
"The manufacturing sector is constantly evolving and end users' requirements are becoming more and more complex. As a result, it's right that we continue to invest in solutions that allow us to evolve with it, and better cater to what our customers need. Our online store and product configurator is a huge step forward for the Taylor brand, the waste management sector and, of course, our customers."
For more information on Taylor visit www.egberttaylor.com.