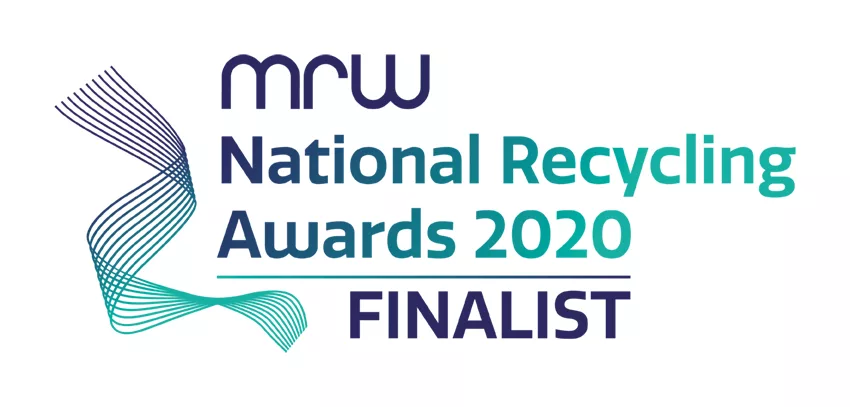 Egbert Taylor and South Ayrshire Council will join illustrious businesses and organisations at the National Recycling Awards 2020, which takes place on 15 December, after both organisations were today announced as joint finalists for the Partnership Excellence – Public/Private Sector Award.
Both organisations were shortlisted following a successful partnership initiative that delivered huge recycling gains for South Ayrshire.
Combining Egbert Taylor's patented T-Lock system, which enables bin lids to automatically lock when depressed, and its Lid in Lid with restricted aperture solution, South Ayrshire Council was able to deliver an overall contamination reduction of 35 per cent. Prior to the initiative, 100 per cent of dry mixed recycling waste generated from one targeted area was being sent to landfill.
Both organisations will now attend the prestigious awards ceremony at the London Hilton Park Lane to find out if they have won the national accolade.
Kevin Docherty, Area Business Manager, comments: "We're delighted with the news and proud that our successful partnership with South Ayrshire Council has been recognised at a national level. Collaborative approaches are now essential in order to create bespoke solutions that meet the individual challenges of different councils and I expect we'll see more of this in a post-pandemic world. In the meantime, we'll keep our fingers crossed and look forward to the ceremony."
Paul Dougall, Waste Strategy Team Leader at South Ayrshire Council, adds: "This project has been a great success for the Council and its residents with the system now rolled out in communal areas across the authority. We are thrilled to have been selected as joint finalists with Egbert Taylor in the National Recycling Awards 2020. Our Waste Management team work really hard to meet ambitious waste and recycling targets, so a national award win would be a fantastic achievement."
Corin Williams, MRW editor, concludes: "This year, the industry stepped up to meet the biggest challenges the UK has faced for a generation. The entries we received for the 2020 MRW National Recycling Awards show once again the amazing depth and breadth of talent, innovation and ingenuity out there. This is most hotly contested year the NRAs has ever had."