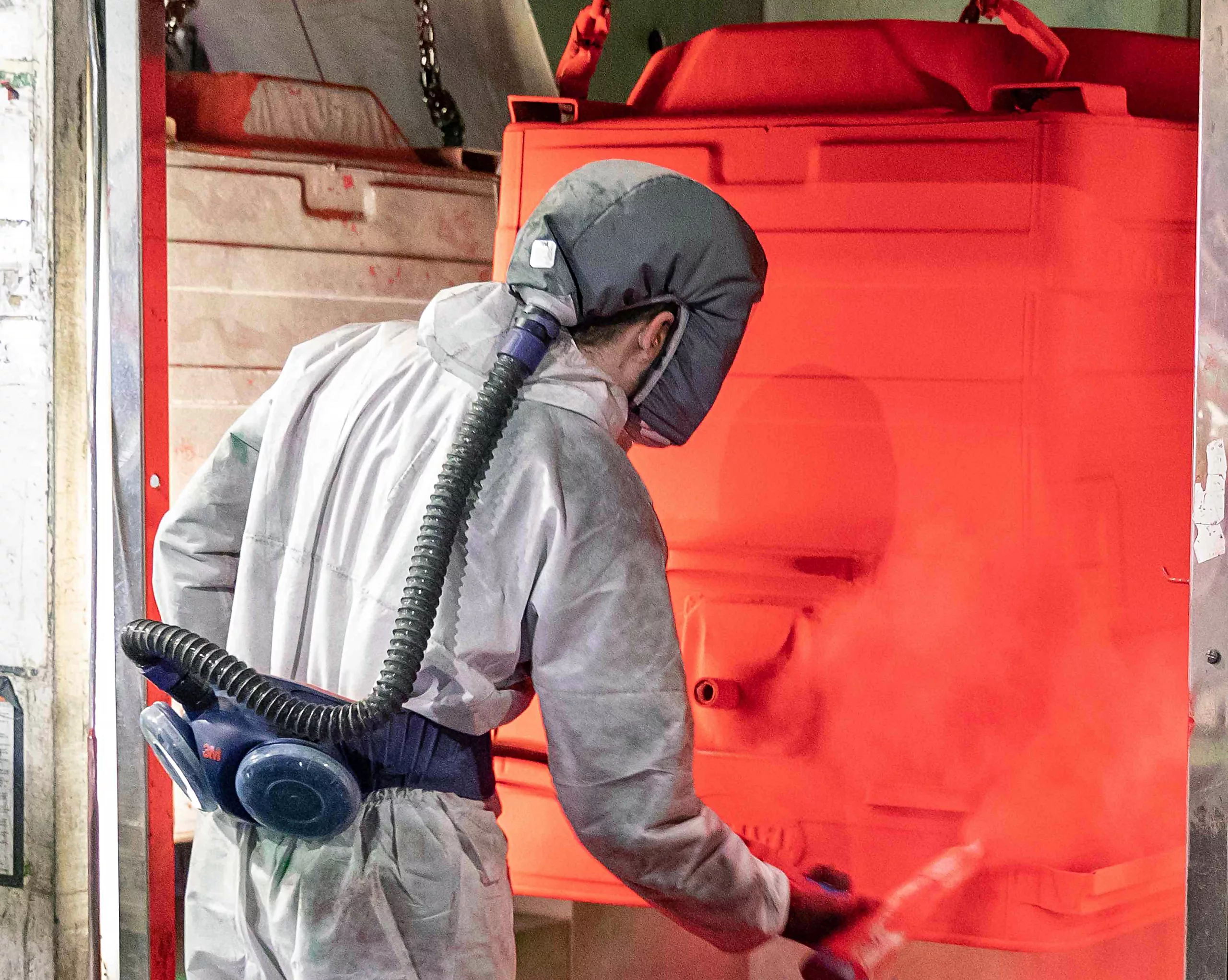 The decision to swap paint for powder has changed the fortunes of Worcester-based container manufacturer Egbert Taylor, as the firm reports a revenue increase of 36 per cent across its refurbishment division over the last 12 months.
In December 2019, Egbert Taylor announced that it would replace wet paint processes with carbon-free powder coating across its entire business operations. Prior to the announcement, powder coating was reserved for new bins only.
The move has since prevented 600g of carbon per bin from being released into the atmosphere and has cut the firm's carbon emissions attributable to its refurbishment programme by an estimated 15 tonnes from December 2019 – December 2020.
Brendan Murphy, Chief Executive at Egbert Taylor, comments: "The initial motivation for rolling out powder coating stemmed from a desire to reduce the business's carbon footprint and deliver a finish that was comparable to new bins, which we expected to appeal to local authorities. Whilst we knew that local authorities were being encouraged to procure more sustainably, we did not expect this aspect to be the prime reason for selecting our products. We're delighted to have strengthened the business in parallel with producing a superior and more sustainable product."
Local authorities throughout the UK use Egbert Taylor to refurbish their bins. One of those includes Stockton-on-Tees Borough Council.
Marc Stephenson, Service Manager at the local authority, adds: "It's really important that we reduce the council's environmental impact wherever possible. By having access to powder coated bins, we are now able to make even more sustainable choices when it comes to our waste collection provision."