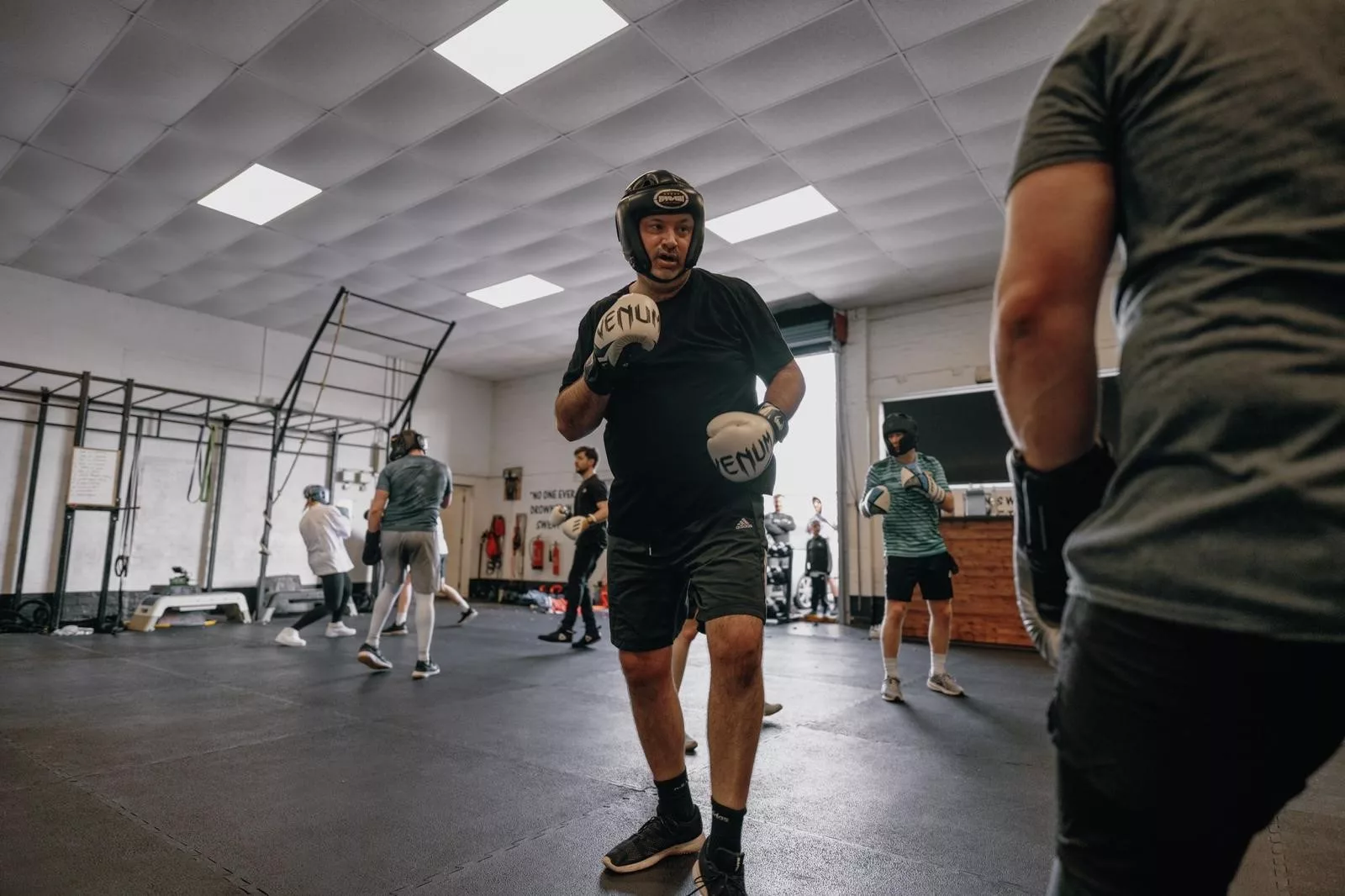 As far as longstanding members of the team go, I'm somewhere towards the top of the Egbert Taylor family tree.
I joined the business on 16 June 1997, back when I had a full head of hair (it was curly, too). Egbert Taylor – or Taylor, as it was then – was still a family business, and the Taylor brothers were very much in charge. 
I wasn't always in waste, though. I used to be a milkman, working for a private company called Derbys Dairy. I really enjoyed the job, and it was during this time that I developed a love for sales. But it eventually got bought out and things changed, which also coincided with me questioning whether or not 3am rises were for me. It turns out they weren't, as I applied for the role of forklift driver at Taylor and was given the job.
Before too long I'd pretty much done every job on the shop floor. From welding to finishing – and even overseeing the overall product as shift supervisor – I'd done it all by the turn of the Millennium. Little did I know that I would end up becoming a fixture of the business for a quarter of a century.
As the 2000s arrived, I moved into sales and steadily moved up the ranks from Area Business Manager to Sales Director, where I am today. My day-day-day role includes making sure that my three area business managers have what they need, supporting our key national accounts such as Veolia, Suez and Biffa, preparing tenders and handling the business's framework agreements. 
I still love sales. I much prefer being out in the field and meeting people face-to-face, so Covid was a struggle – as I'm sure it was for everyone else who prefers to speak with people in person rather than over a videocall. I still love the company, too, and I'm incredibly proud to work with the team, some of whom have been around as long as me.
There's a lot going on right now, and Egbert Taylor's future looks even brighter under its new Rockwood ownership. It's certainly a busy period, but boxing helps cut through any work stress. I've recently gone back to doing it twice a week after a long break, and it's great – although at 6ft 5 and fighting in a heavyweight category, I don't envy the people who have to hold the bags and pads when it's my turn to throw the punches. Despite my size, I'm a gentle giant really.
When it's time to wind down, it either involves music or camping. Both options tend to involve cider, though. On the music side I'm a big Oasis fan, having seen them 28 times. I've also recently bought a caravan I used to have a Transporter, but with a new dog and an aging extended family, it wasn't big enough. It's great for festivals, too. I just need Oasis to reform now.